Daily Sage v1.0.4 | Bug Fixes!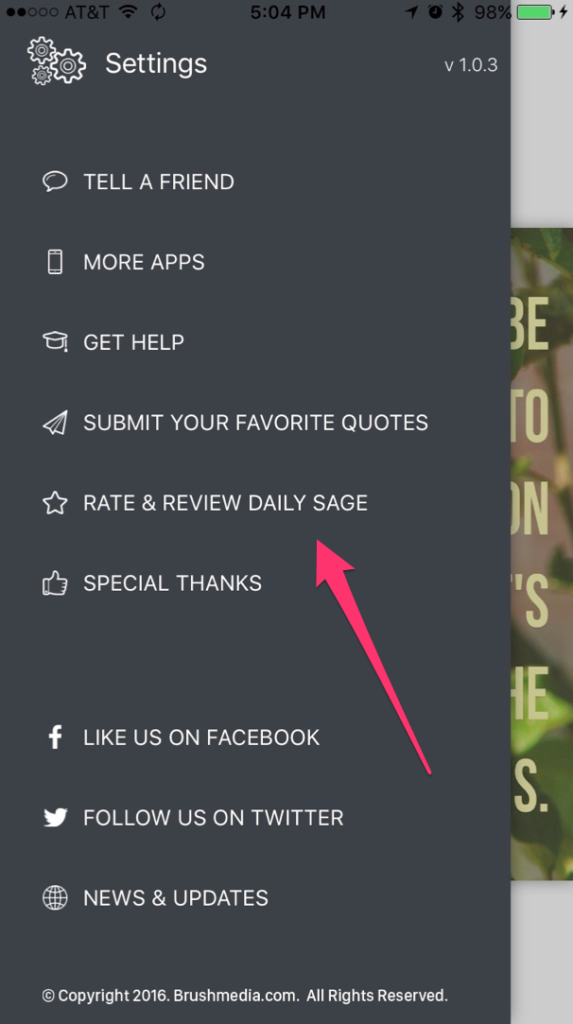 Hello, everyone! Thank you, AGAIN, for downloading Daily Sage and joining us on this inspired journey!
A few of you may have noticed the inability to (directly) rate the app through the settings panel.
We noticed the bug too and have repaired how the app communicates with the App Store!
Sorry for the inconvenience! Please let us know if you uncover any additional glitches! We'll get them patched ASAP!