hAPPy Friday!
POPtorious! – Party Edition has been updated with the #1 most requested feature: categories!
Now you can play "celebrity" or any 8 other pop-culture categories:
80's, 90's, TV, Movies, Music, Books, Sports and Broadway!
And, for our younger players, we're proudly introducing: POPtorious! – Millennium Edition.
Both games are FREE to play and feature thousands of fresh, up-to-date clues. Additional game content is added everyday!
We've also included new features that allow users to skip difficult clues or pause their game without penalty!
Please take a minute, check them out and download.
They're perfect for your next get-together, dinner party, game night, road trip or vacation.
Have a great wknd, everyone!
Help us spread the word!
(Tweet it, Facebook it, Text, Blog about it! Anything you can do is appreciated.)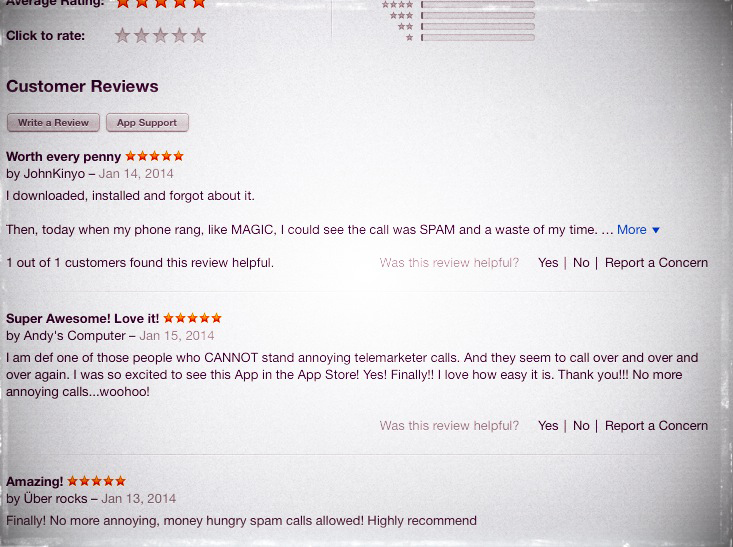 First and foremost, thank you to everyone for downloading and sharing our new app with others. Your support is greatly appreciated!
SPAM Alert has only been live on the App Store for a week and it is already generating lots of buzz.
Feedback for the app has been astonishing:
Richard Stapler described SPAM Alert as "how tech can really make our lives better."
John Kinyo was thrilled that [when his phone rang] "like MAGIC, [he] could see it was SPAM and a waste of [his] time."
GadgetReview.com said it is a great way "to destroy SPAM calls on your iPhone."
With as a SOLID 5-Star rating on the iTunes App Store, we're off to a great start. If you have downloaded, but not yet taken the time to review, please do. Reviews help us share the app with more users and continue to improve it!
It's easy to review!:  launch SPAM Alert on your iPhone and head to Settings > About > Rate & Review.
Please keep sharing SPAM Alert with your family and friends and we'll keep working to #StopMobileSpam !